What Not To Do When Cleaning Your Home? Today we bring you this list so you can avoid these mistakes.
Here's a list of things you should avoid doing when cleaning your home:
Using Too Much Cleaning Product: More doesn't always mean better. Using excessive cleaning products can leave behind residue and may damage surfaces over time.
Mixing Cleaning Chemicals: Certain cleaning chemicals can create toxic fumes or reactions when mixed together. Always read labels and follow instructions carefully.
Ignoring Ventilation: Cleaning products can release harmful fumes. Make sure to clean in well-ventilated areas or open windows while cleaning.
Using Dirty Cleaning Tools: Dirty mops, cloths, or sponges can spread germs instead of cleaning. Regularly clean or replace your cleaning tools.
Not Testing on Surfaces: Always test a new cleaning product on a small, inconspicuous area before using it on a larger surface. This helps prevent damage.
Scrubbing Fragile Surfaces Too Hard: Gentle cleaning is key for delicate surfaces like glass, mirrors, or certain countertops. Scrubbing vigorously can cause scratches or other damage.
Using Incorrect Tools: Different surfaces require specific cleaning tools. Using the wrong tool can lead to inefficient cleaning or damage.
Ignoring Labels and Instructions: Read and follow instructions on cleaning product labels to ensure safe and effective use.
Not Dusting Before Vacuuming: Vacuuming before dusting can push dust and dirt onto freshly cleaned surfaces. Dust first, then vacuum.
Overlooking Clutter: Clutter can impede effective cleaning. Declutter before you start to ensure a thorough cleaning process.
Not Cleaning High-Touch Areas: Frequently touched areas like doorknobs, light switches, and remote controls harbor germs. Regularly clean these spots.
Not Cleaning Electronics Properly: Electronics require specific cleaning methods to avoid damage. Use appropriate cleaning products and techniques.
Not Cleaning Cleaning Tools: Brooms, vacuum filters, and other tools need cleaning too. Dirty tools won't effectively clean your home.
Neglecting Regular Cleaning: Waiting too long between cleanings can make the task more difficult and time-consuming. Regular maintenance is key.
Rushing Through Cleaning: Take your time to clean thoroughly. Rushing can lead to missed spots and a less-than-clean result.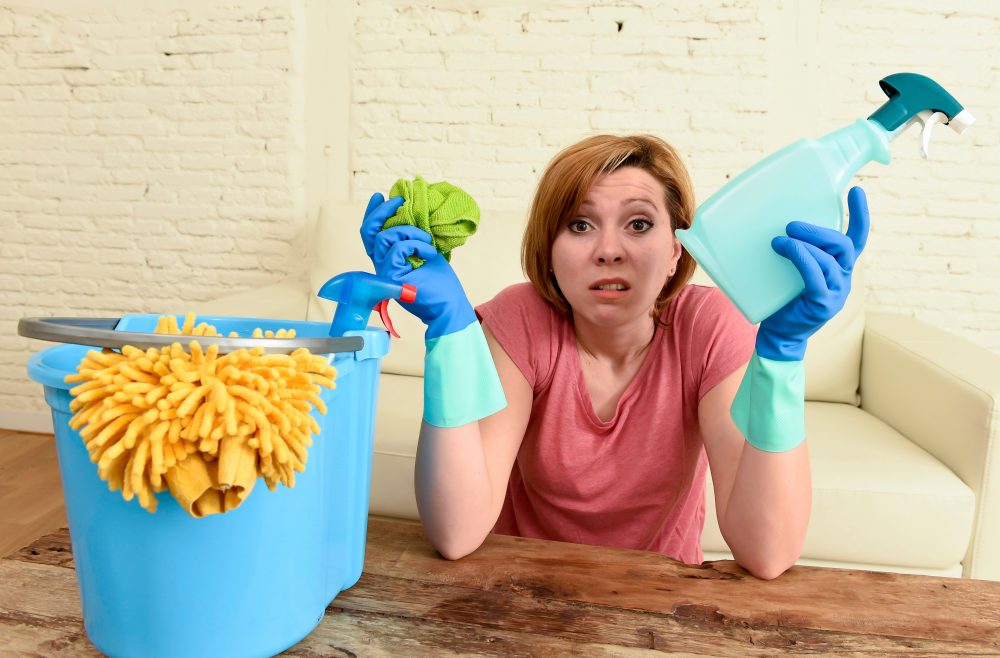 Remember if you want to get your house Sparkling Cleaned without moving a finger, don't hesitate and call Cleany!