Understanding how to decorate a small living room is of vital importance because its appearance is essential to give a good impression of the rest of the house. When receiving some friends, normally, you want them to have a pleasant opinion about the style projected by your spaces. With these tips for decorating a small living room, you will rock it!
The living room of your home is the first impression that visitors have of your style and home, so it is very important to have a welcoming and enjoyable design. You may find yourself with the limitation of small spaces but that does not prevent us from decorating it our way. That is why in this post we share tips for decorating a small living room.
The importance of good lighting
Decorating small rooms has a lot to do with taking advantage of the benefits of lighting. That is why living rooms with good sources of natural light always project comfort. However, if you do not want to spend a lot of money, remember that you can improve the lighting in your living room with table lamps. 
Choose the right tones to paint your living room
Solid and minimalist tones are of great benefit, colors like white, beige, or light gray allow harmony with the rest of the decor, these light tones generate greater amplitude. Keep in mind that the tone you choose to paint your living room will help to enhance the rest of the decoration.
Include rugs
In the decoration of living rooms, there is nothing better than choosing a perfect carpet that allows you to project your spaces in a good way. Remember that in the market you will find a wide range of carpet models according to your style. However, our recommendation is to analyze the tone with which you painted the room, if it is fairly neutral we suggest you install a carpet with a print or geometric figures to make it look striking.
Include some paintings for the living room
If you want to decorate your living room without having to spend too much money on it, nothing better than choosing some pictures or paintings to add to your walls. You don't need to buy a lot of paintings, one big one or two small ones is enough. 
Your sofa is essential to create a pleasant atmosphere
Knowing how to decorate a small living room is of vital importance because the choice of the sofa can be tortuous. That is why we want to suggest you buy a more compact but equally attractive sofa. Buying a corner or modular sofa can be by far your best option.
Include small but powerful items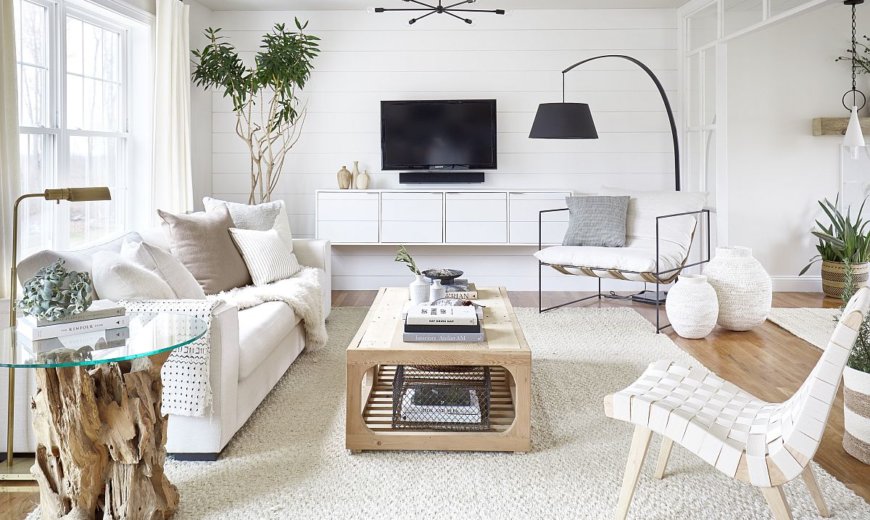 Items such as books, small ornaments, gemstones in bowls, and even mirrors help project a good decorative image. Keep in mind that you don't have to spend too much, nor should you clutter your home with items that don't balance the appeal of your spaces. Placing a couple of books on the center table creates a pleasant atmosphere and will help your visitors feel much more comfortable. On the other hand, placing a couple of mirrors will give a much more sophisticated and relaxing atmosphere.
To purchase the best Cleaning products recommended by professionals, go to our Cleany Store!