One of the most important celebrations in the United States is approaching: Thanksgiving, of course, Cleany wants to help you make your dinner look fantastic by inspiring you with the best Thanksgiving decor ideas for 2022 that we have compiled for you.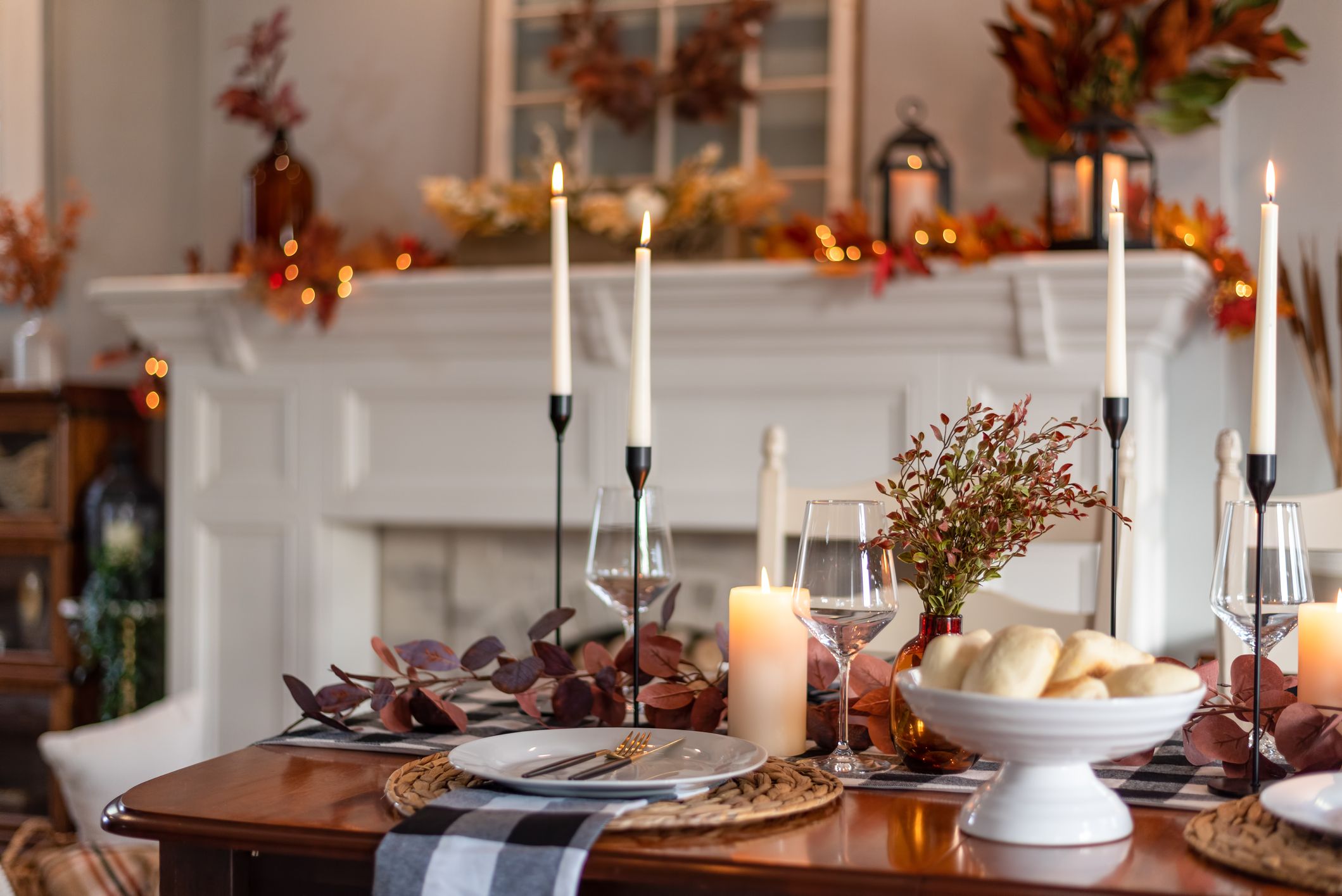 Home Decor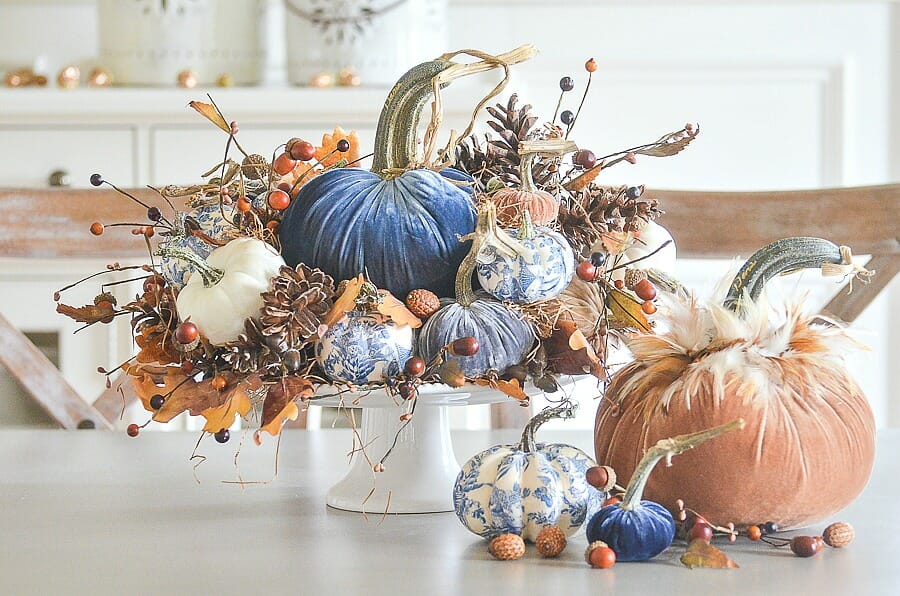 The Thanksgiving decoration for homes should be the most striking, pumpkins in brown tones decorating the front door and part of the facade of your home can not miss. In addition, you can include different thanksgiving decorations that you can get in any supermarket, to make this decoration prettier. 
Thanksgiving Centerpieces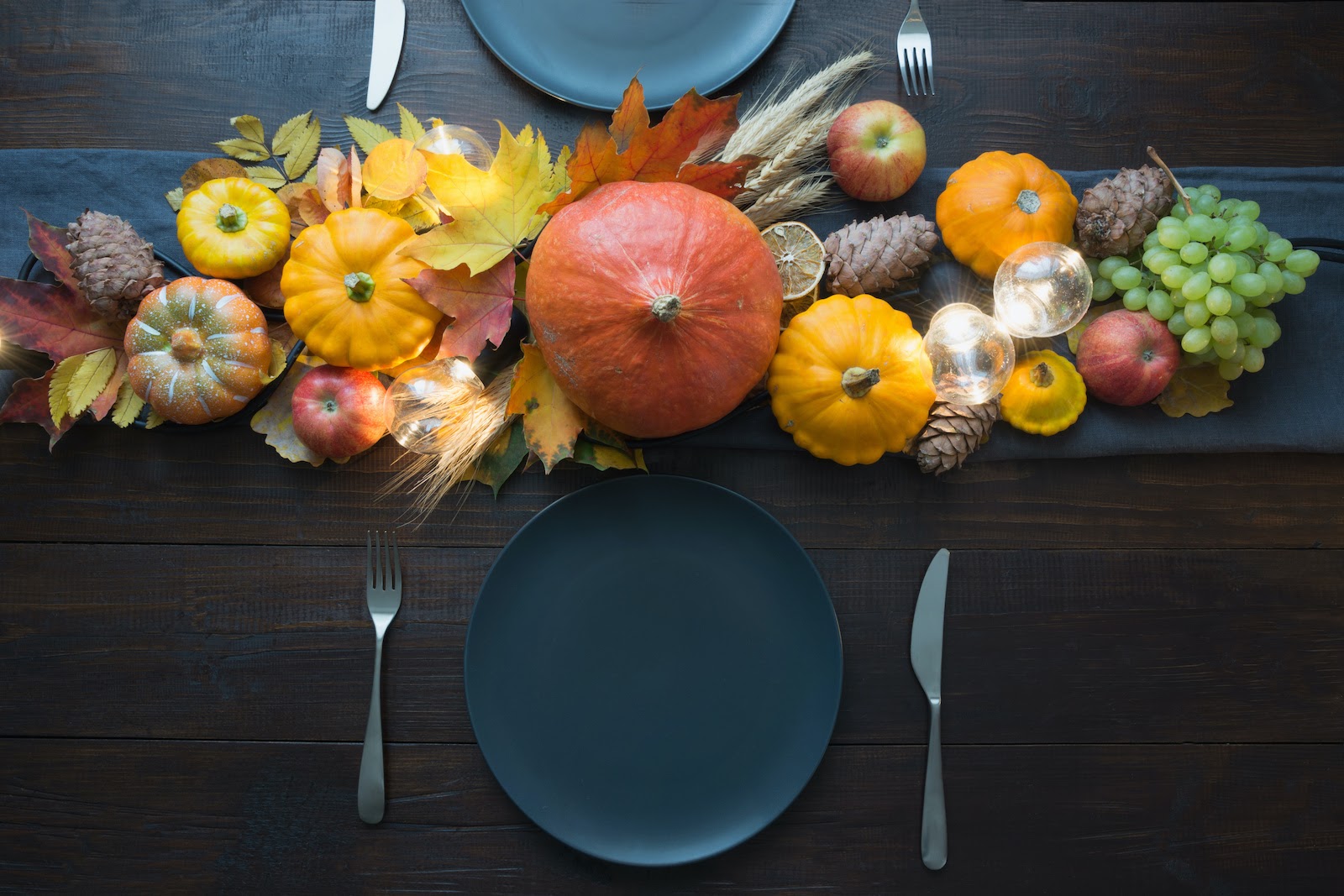 By the fourth Thursday of November, you have to have ready all the details that you will include in your decoration, in addition to the ornaments that you will use as Thanksgiving table centerpieces. Here, bet on the typical autumn tones to build this type of decoration, get branches or foliage that represent the dry leaves of the trees and some pumpkins made of ceramic, cardboard, painted or made by yourself with fabrics. 
Decorated dinner tables
Additionally prepare dinner for your guests but first make the table where they will taste the different dishes made precisely with turkey and pumpkin desserts that go in tune with this event.
On a wooden table and rescuing a little of the Vintage style decoration, set up a checkered table runner in brown tones, add giant naturally painted pumpkins to give a nice touch to your dining room, place some candles and candelabras in black color, illuminate the great Thanksgiving dinner and just give thanks for all the blessings received throughout the year, but above all, for being able to share one more dinner with your loved ones. 
Thanksgiving Day Wreaths
Every corner of your home should have a touch that describes the holiday we are about to celebrate, from the kitchen, the dining room, and the main entrance, to the fireplaces, the small halls, and the stairs. To add a thanksgiving decoration you only need to include pumpkins of different colors, sizes, and patterns and a beautiful garland of autumn leaves that will be the final touch in this space.  
Kitchen Decor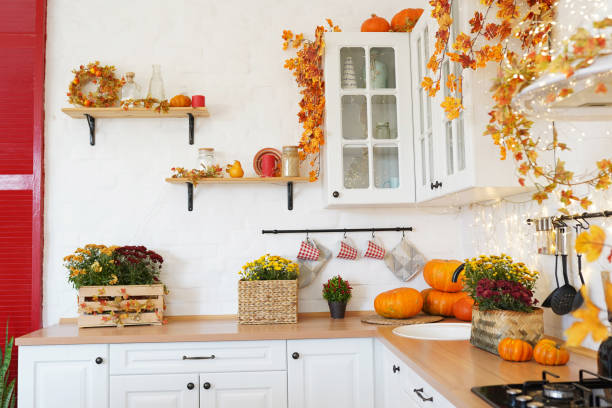 In your kitchen mount a couple of pumpkins of different sizes on the countertops and place a guide of green foliage and brown tones on the window frame. Try to play a little with the pumpkins that will be on the counter of your kitchen, as this detail will be the most representative of this beautiful holiday. 
Thanksgiving decorations with balloons
Thanksgiving is the most anticipated holiday in the United States and as part of the celebration, families come together to give thanks and taste a lot of delicious dishes and desserts.
Prepare your celebration by setting up a beautiful balloon Thanksgiving decoration in your yard or backyard, including a table decorated with organic bows and pumpkin pie. 
Remember if you want to get your house Sparkling Cleaned without moving a finger, don't hesitate and call Cleany! 
To purchase the best Cleaning products recommended by professionals, go to our Cleany Store!