We all know that keeping a clean house isn't always easy—especially if you have pets. But did you know that some commonly used chemical cleaning agents are actually toxic to dogs and cats? In fact, cleansers that contain bleach, isopropyl (rubbing) alcohol, and phenols are especially dangerous if ingested by animals. That's today we bring you these pet safe cleaning products list.
It's essential to store cleaning products — even pet-safe cleaners — properly and out of your pet's reach when not in use. Whether they're kept in a linen closet or safely under the sink, access should be controlled regardless of their pet-safe nature. Additionally, try to block your pet from entering an area during cleaning to avoid accidental licking, chewing or swallowing.
RESPECTFUL FLOOR MOPPING
Let's start with the most basic household cleaning products. It is important that you choose a floor cleaner that, in addition to deep cleaning and disinfecting, is not harmful to pets.
STAIN REMOVER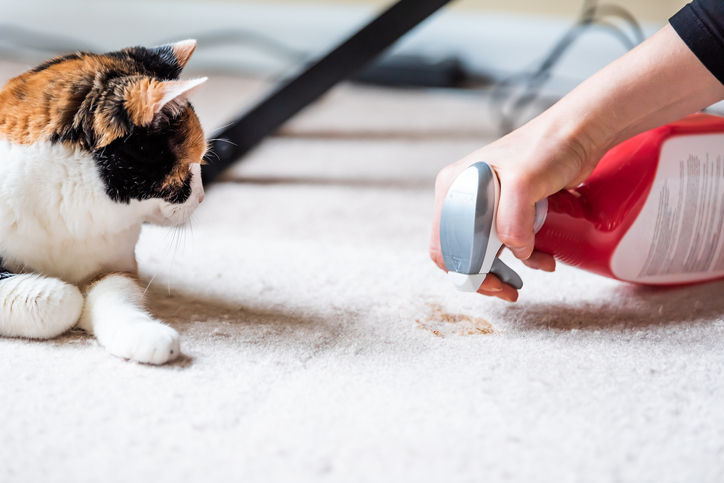 Perfect to remove the most difficult stains and not to damage delicate parts of furniture and fabrics. Its scent will leave your home feeling extremely clean and will also help prevent the dog from marking the territory again.
NEUTRAL DETERGENT
This detergent it is designed for all types of garments, it maintains the appearance, color and original shape of the fabrics wash after wash. Plus, we love its scent. Something you'll need to keep your garments pet-proof.
ODOR REMOVER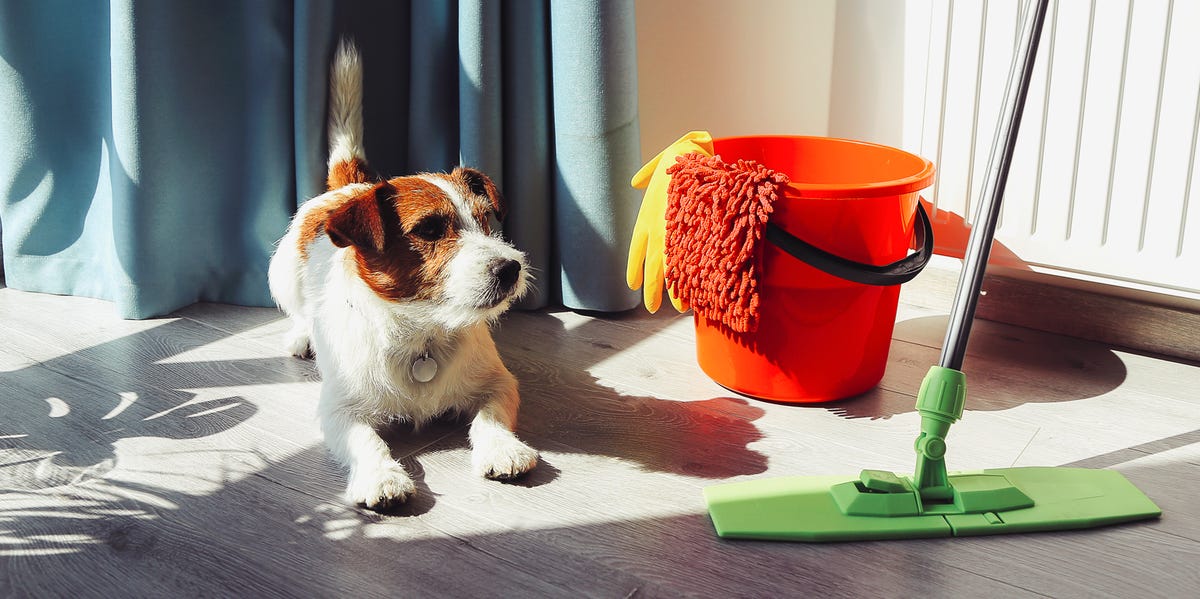 On the one hand it removes the repetitive staining caused by the animal's pheromones, neutralizes odors and eliminates stains. It has special enzymes that "eat" odors that cause bacteria and are produced by urine, feces or vomit and also removes organic stains, especially in furniture and upholstery.
ROBOT VACUUM CLEANERS
These devices are revolutionizing the technological market and everyone who tries them confirms that they cannot live without them. The model we propose, These vacuum, is also ideal for homes with pets, since it has a special rubber brush to remove animal hair in places as complicated as carpets. 
BAKING SODA & VINEGAR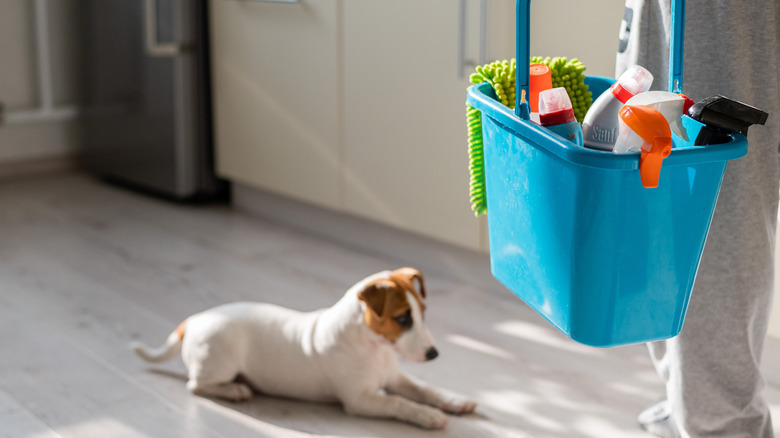 If your cleaning budget is tight and you want to go old-school, try traditional baking soda and white vinegar. Effective as a thorough scrub or quick wipe-down for kitchen and bathroom surfaces, these two standards team up for a cleaning combination that's both effective and pet-safe.
Remember if you want to get your house Sparkling Cleaned without moving a finger, don't hesitate and call Cleany! 
To purchase the best Cleaning products recommended by professionals, go to our Cleany Store!