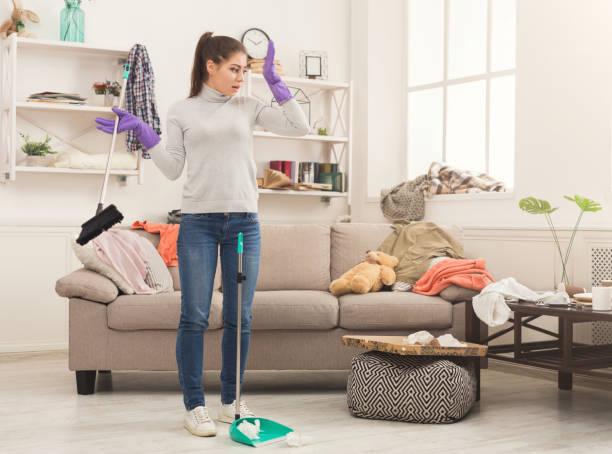 Let's face it cleaning the house is a headache and even more if we are busy with the kids or work and we don't even have the time to clean and organize everything and we end up calling our trusted cleaning company but don't worry here we bring you some tips to maintain and clean your house in 1 hour after the cleaning done by our cleaning company.
We always recommend a deep cleaning every 2-3 weeks to maintain order and cleanliness. Here are the tips to clean in a quick and precise way.
Checklist

Make a checklist of the most important places to clean, be it the kitchen, bedrooms, bathrooms, etc. as you finish your tasks, mark them as done, that will make you see how fast you have done everything and will motivate you to keep doing everything and be better organized.

Let's prioritize

What are the most important areas?

Start there, Here is an example if you want to clean your kitchen: First of all organize if you have to wash a lot of dishes first order the biggest dishes and wash them, then you continue washing cutlery and finally the pots and pans.  

Put away the mess

Go through each room and put away things that just don't belong. You can also straighten things up as you go (i.e cushions on the sofa, toys in the living room)

Vacuum and mops the floors

Once you have everything picked up, vacuum quickly and it won't even take 10 minutes, so yes YOU can! After that, mop quickly to have a fresh and clean smell in your house.

Quick cleaning

Make a small and quick cleaning in the bathrooms using the products of your choice here we can let you our products cleany approved.
And that's how quick and easy it is to get your house clean so that your deep cleaning lasts longer!
If these reasons won't make you clean your space daily, then nothing else will! Remember if you want a sparkling home without moving a finger, don't hesitate and call Cleany 
To purchase our favorite cleaning products for a Cleany® result visit our store: