The floating floor has become the star product for any house or apartment not only for its aesthetics, being one of the materials that best combine in homes but also for its ease of cleaning.
But surely, its care is extremely tedious, it can not stay wet and can easily scratch. That's why in this blog we are going to teach youhow to clean floating floors.
Floating floors have two materials in their composition:
Wood
Melamine
What Are the Advantages of Floating Floors?
Floating floors are an excellent option because of their ease of installation.  The "click-lock" system in floating floors evolved to be efficiently installed, making it easier to update your floors without long term disruption to your everyday life. Also, these products have evolved with more durability for long-lasting life.
How to Clean and disinfect floating floors
Dilute 100 ml (half a glass) of floating floor cleaner or floor disinfectant in 2 liters of water.

Immerse a mop or floor cloth.

Remove excess water, until the mop stops dripping.

Wipe the floor 

Remember to use a floor-safe mop to avoid lint on the floating floor.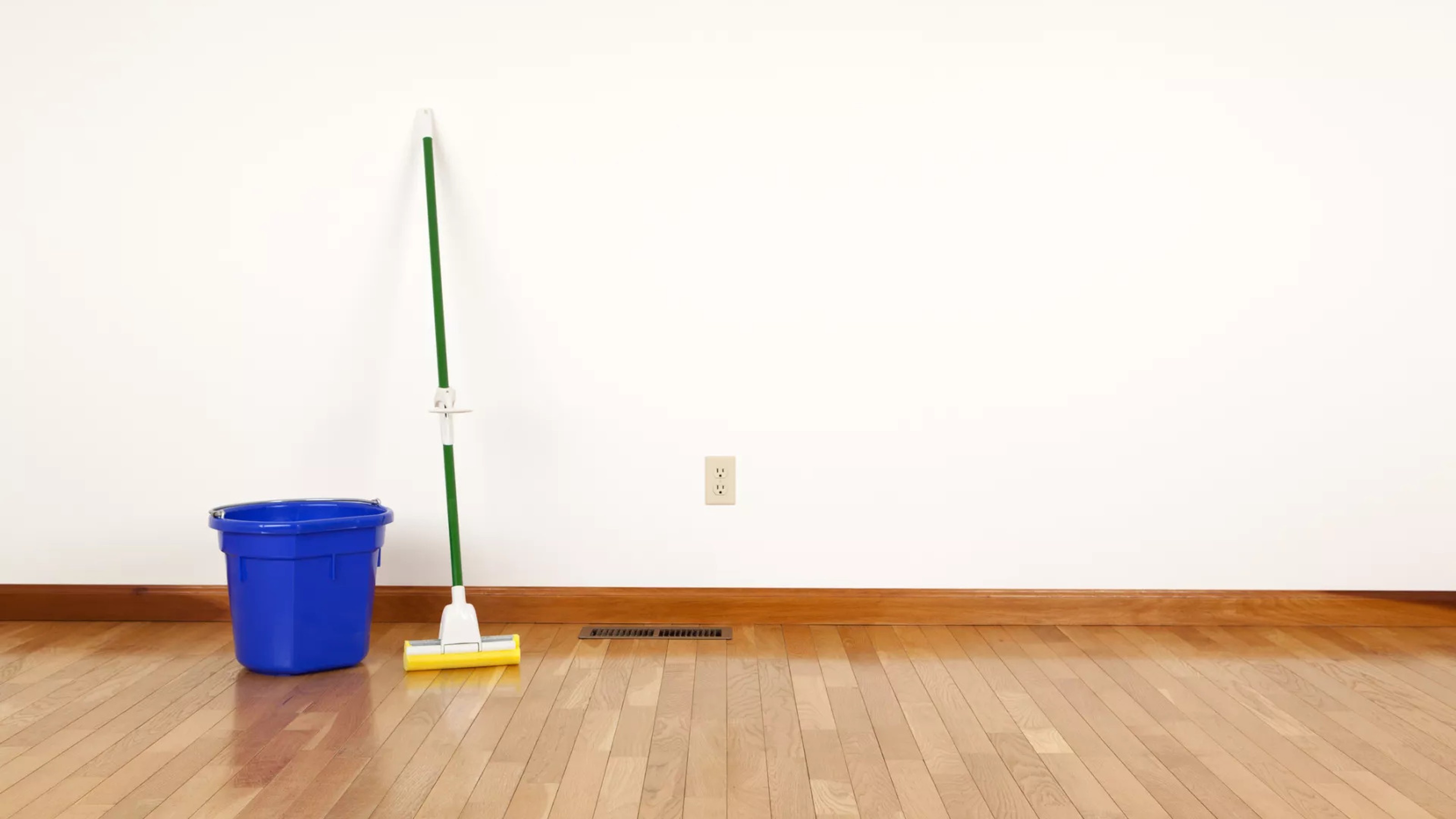 How to prevent stains and scratches on floating floors?

All the manuals for this type of material recommend using foot wipers at the entrances to clean the excess dust or stones on the shoes of those entering the house that may scratch or damage the floor's surface.

How to recover a scratched floating floor?

If despite the recommendations it was not possible to avoid the scratches, we have some tips or advice to remove the scratches from our floating floor.

Shallow scratches

If the scratch is shallow and barely noticeable, you can use a student eraser, if you rub it gently on the floor you will erase the scratch as if by magic.

Deep Scratches

For the deepest scratches, it will be necessary to obtain floating floor wax, this is commercialized in hardware stores or big supermarkets, you will only have to look for a product that has the same color as your floating floor and pass it on to the scratched surface, following the manufacturer's instructions your floor will be like new.
Remember if you want to get your house Sparkling Cleaned without moving a finger, don't hesitate and call Cleany! 
To purchase the best Cleaning products recommended by professionals, go to our Cleany Store!