DIY Daily Clean Shower Spray. Creating your own daily shower spray is an eco-friendly and cost-effective way to keep your shower clean and free from soap scum and grime.
Ingredients:
1 cup water
1/2 cup white vinegar
1/2 cup rubbing alcohol
1 tablespoon dish soap (choose one that cuts through grease)
A few drops of essential oil (optional, for a pleasant scent)
Instructions:
Start by finding an empty spray bottle that holds at least 16 ounces (473 ml).
Measure out one cup of water and pour it into the spray bottle.
Add half a cup of white vinegar to the water in the bottle. Vinegar is a natural disinfectant and helps break down mineral deposits and soap scum on your shower surfaces.
Pour in half a cup of rubbing alcohol. Rubbing alcohol helps the spray dry quickly and leaves your shower sparkling.
Add one tablespoon of dish soap to the mix. Dish soap is effective in cutting through grease and grime.
If you'd like to give your shower spray a pleasant scent, you can add a few drops of your favorite essential oil, such as lavender, lemon, or eucalyptus. This step is optional but can make your cleaning routine more enjoyable.
Once all the ingredients are in the bottle, screw on the spray nozzle and give it a gentle shake to mix everything together.
To use your DIY daily shower spray, simply spray it on the walls, doors, and fixtures of your shower after each use. It's called a "daily" spray because it's meant to be used regularly to prevent soap scum and grime buildup. There's no need to rinse; just let it air dry.
Enjoy a cleaner and fresher shower with minimal effort.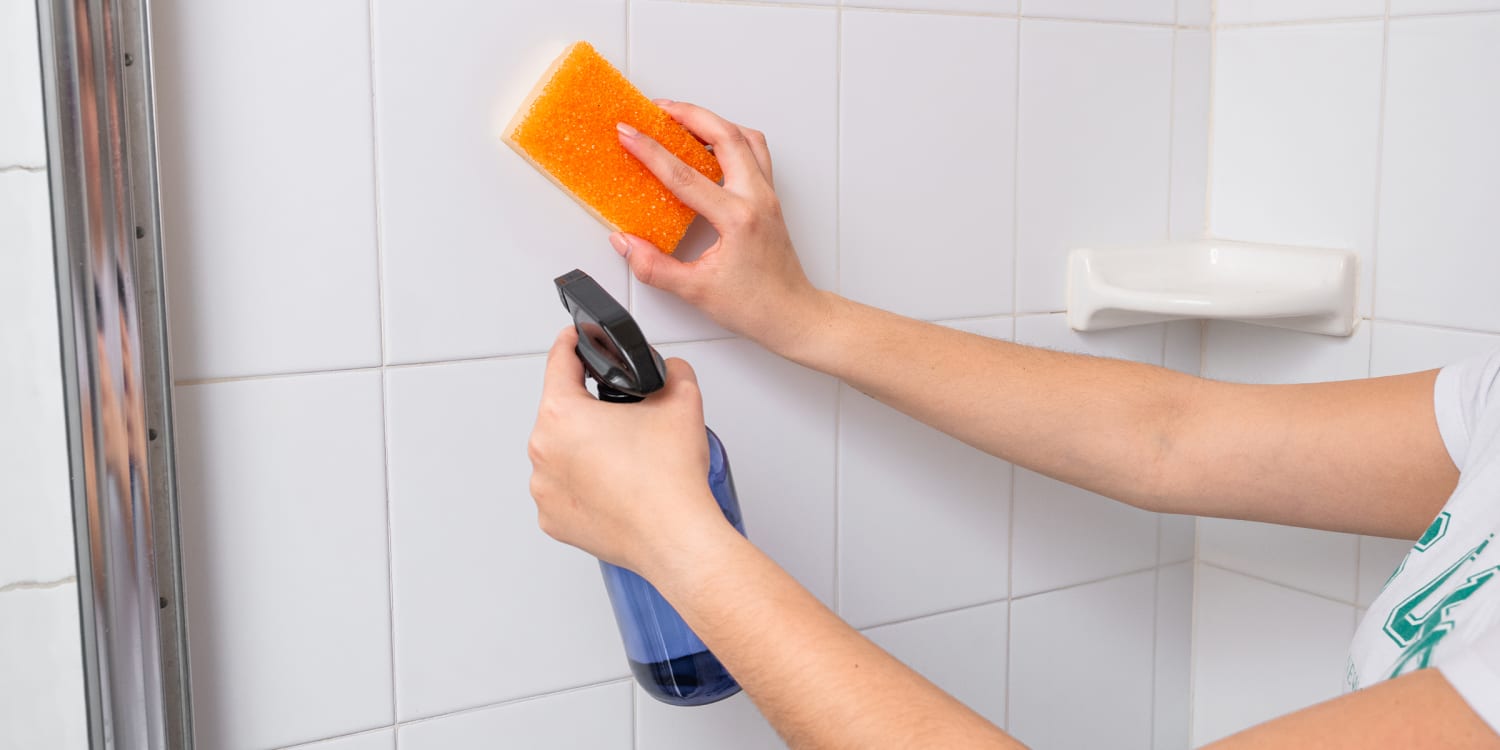 To purchase the best Cleaning products recommended by professionals, go to our Cleany Store!